Treasure Chest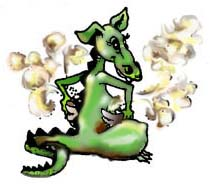 The Kids' Storytelling Club Treasure Chest is filled with fun and games to help you enjoy learning more about storytelling. These are from our print publications and ebooks, as well as advice and crafts and specials made just for the Club. And all are free to download for your personal use.
Let Us Help You
Whatever your storytelling need, we can help you reach for new skills and knowledge. Just click or tap the buttons to find help for your storytelling questions.
Featured Project:
Story Sharings become a storytelling concert with pieces of peace mystery stories. (497KB pdf)
These Treasures are just a small sample of the storytelling help available. In Discover Bright Fantasy, a Moonbeam Children's Book award winner, you'll find more about dragon flyers, and also origami monsters, sprite story cards, fairy gardens and more, with print resolution crafts to help you not only find characters, but learn to create and tell complete stories and discover your own storytelling style. In Storytelling for the Fun of It, a CIPA award winner, you'll find not only how to learn from other tellers, but how to find and create opportuntities to tell stories, and much more timeless advice. And the Peace Puzzle is just one of many craft projects in Storytelling Adventures. You'll find all these in our Bookstore and wherever else you find storytelling instruction. We hope no matter where you go next, in our store or others, you continue to learn and reach for your highest level and become a great storyteller.